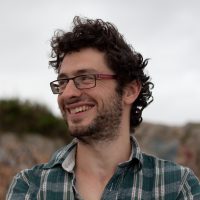 Phil Clarke Hill is a documentary photographer and filmmaker, specializing in urban culture, travel reportage, activism and music.
He makes stories that are lively, authentic, full of colour, and positive – where people are taking things into their own hands; making good in a difficult situation.
Originally from West Yorkshire, England, he currently calls London home. Latin America is his adopted Continent; in particular Brazil where he was a freelance correspondent across the region from 2014-16. Work still regularly takes him all over the place, with England as a base. He has a wide network of collaborators around the World, who can be called on when a team is necessary, and for local on-the-ground knowledge.
He's been working professionally since 2011 on a mixture of personal projects and assignments for high profile international clients. He has been awarded in the LUCIEs twice, was shortlisted for the Amnesty Student award and Environmental Photographer of the year, and received a One World Media Grant for work in Brazil.
Accustomed to demanding situations, he's a dependable and determined visual journalist – equally at home filming a music documentary in a favela, on a magazine assignment with a remote indigenous community, or reporting on a tech startup in east London. A true hybrid shooter for the digital era with all his own equipment; he can provide video, audio, photography or a combination of all of it.
The Guardian
National Geographic Traveller
The Washington Post
Lufthansa magazine
Google
UNHCR
Samsung
BBC
CNN
Vice
Dazed
GEO
El Pais
Saveur
Smithsonian Magazine
Conde Nast Traveller
Bloomberg
Pearson Education
Bauer Media
ASOS
Arts Council England