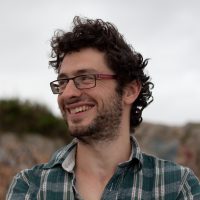 Phil Clarke Hill is a British filmmaker and photojournalist, with a career spanning ten years and five continents. His areas of focus are underground music, culture, activism and travel reportage.
Often working with culturally-marginalized communities, Phil aims to bridge the gap to show their side of the story in the mainstream media. Favela rappers, environmental activists, ravers, underground religions – the thread that ties it all together is an independence and strength of cultural tradition, whether ancient or modern.
Originally from West Yorkshire, England, he currently calls London home. A Latin American specialist, he has dedicated much of his career to the continent – regularly working there since 2011. From 2014-16 he was based in Rio as a freelance correspondent, travelling throughout the continent country covering a variety of diverse subjects and assignments.
Phil has a long track record producing video and photo stories reaching a large and varied audience, assigned and published by many international media organisations and NGOs such as the Guardian, CNN, the BBC, National Geographic, Vice, GEO, El Pais, Aljazeera, the Washington Post, Smithsonian Magazine, UNISDR, UNHCR, UNWHO, the Fairtrade Foundation and many others. He has been awarded a One World Media Grant for work in Latin America, was a finalist for the Amnesty Media Award and Environmental Photographer of the Year, and has been awarded by the Royal Photographic Society and the International Photography Awards.
A true hybrid shooter for the digital era with all his own equipment; he has a wide network of collaborators around the World, who can be called on when a team is necessary, and for local on-the-ground knowledge, providing provide video, audio, photography, or a multimedia package encompassing a combination of these mediums.
The Guardian
National Geographic Traveller
The Washington Post
Lufthansa magazine
Google
UNHCR
UNWHO
Samsung
BBC
CNN
Vice
Dazed
GEO
El Pais
Saveur
Smithsonian Magazine
Conde Nast Traveller
Bloomberg
Pearson Education
Bauer Media
ASOS
Arts Council England
Momondo / Kayak
Dalberg